RecMat Ltd offers comprehensive and hassle-free skip hire services in Kent, tailored to meet the diverse needs of our customers. Our commitment to efficiency, reliability, and environmental responsibility makes us your go-to choice for skip hire in the region. With an array of skip sizes available for immediate delivery, including 18, 20, 30, 40, and 50-yard bins, we ensure that your waste management requirements are met seamlessly.
A Skip Size for Every Project
No two projects are the same, and neither are their waste disposal needs. That's why we provide a range of skip sizes to accommodate projects of all scales. Whether you're clearing out your home, renovating a property, or managing construction waste, our selection of skips ensures you have the right container for your specific needs.
Available For Immediate Delivery
We understand the importance of timing, especially when it comes to waste removal. Our skip hire service in Kent offers immediate delivery of skips to your location. This means you can start your project without delay, as we ensure that the skip you require is promptly delivered to your site, allowing you to efficiently manage your waste.
Responsible Waste Management
Responsible waste management is at the core of our skip hire services in Kent. We are dedicated to ensuring that the waste collected in our skips is managed with sustainability in mind. This includes sorting materials for recycling and employing eco-conscious disposal practices, all aimed at minimising the environmental impact of waste disposal.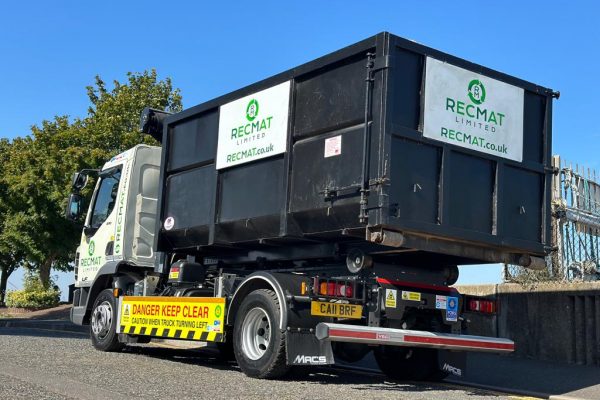 Streamlining Waste Management
Our goal is to make waste management as effortless as possible for our clients. From ordering a skip to its collection and disposal, we offer a streamlined and user-friendly process. Our skip hire services are not just about waste removal but also about providing a stress-free experience for you.
For skip hire in Kent that is efficient, reliable, and environmentally responsible, choose RecMat Ltd. Whether you're a homeowner, a contractor, or a business owner, our range of skip sizes and commitment to responsible waste management make us the right partner for your project.
Contact us today to discuss your specific needs and arrange for your skip delivery, making waste management in Kent convenient and eco-conscious.